Getting ready for SDCC '09
San Diego Comic-Con is right around the corner, starting on Thursday the 23rd! I just flew in to LA yesterday and we're getting things sorted out for the show with the rest of the Flight crew coming in this year. Feeling a little jetlagged still: blank thoughts, having a hard time talking English, but things will start rolling when I get some good rest. :) The time difference is pretty extreme, and the trip here took 28 hours. I apologise in advance if I don't make any sense at the booth...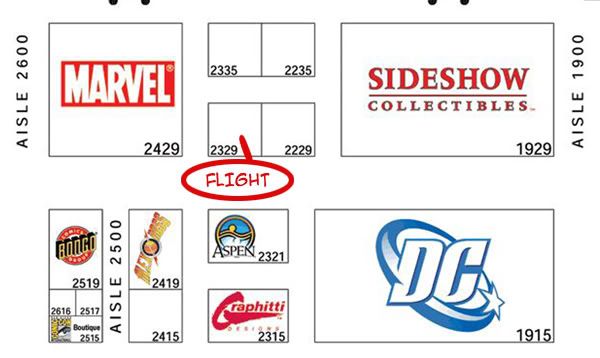 This year little old us will be stationed right next to Marvel and the rest of the big guys, so it'll be fun to see the whole shindig from another spot. Please pay us a visit! We'll be there with Bannister, Kean Soo, Rodolphe Guenoden, Phil Craven and Johane Matte, just to name a few, as well as our awesome hosts Kazu and Amy Kim Kibuishi. We'll be packing Amulet, Jellaby, Children of Elsewhere and the new Northern Overexposure 2 books, among other titles, as well as the latest volume (six already!) of Flight.
On a side note, thanks for Liam for mentioning my latest Flight entry, The Excitingly Mundane Life of Kenneth Shuri on Ain't it Cool News! You can read the review here.